Provo High School

PHS 40 Year Class of '79 Reunion
Saturday, July 6th, 2019
Soldier Hollow Clubhouse (Midway, UT)
We had an incredible reunion! So much fun! This was one of our best events yet. Soldier Hollow was amazing. The decorations, displays, program, activities, food, etc, were all perfect for the occasion. Thanks to all those who generously donated money, resources, time, talent, energy, and enthusiasm. Thanks especially to the committee for their hard work and dedication.. And finally, thanks to all of you who came and talked, relaxed, joked, danced, and had a great time. Most of our reunion photos this year were contributed by Bryan Chapman, with some additional photos by our classmates. Thanks for all photo contributions!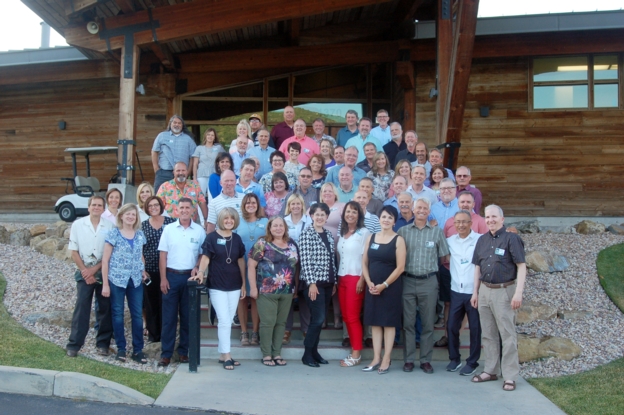 Click

on the group photo to enlarge
---
40th Reunion slideshow with videos
---
Combined Breakfast slideshow
---
Video memorial - 40th reunion - honoring members of the Class of '79 who have passed on.
Thank you Bryan Chapman for creating this video!
---
UPCOMING BIRTHDAYS