Provo High School

PHS 35 year reunion programs
Military Tribute
Everyday Heroes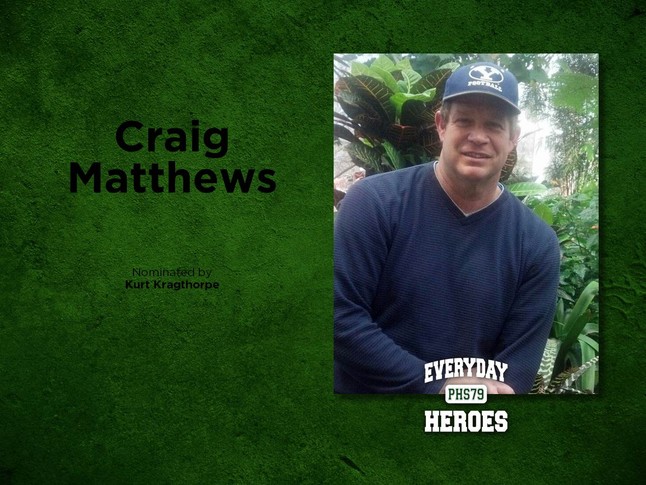 Craig is a fire fighter and EMT, a difficult and stressful job that genuinely saves lives and makes a difference for others. Even tougher than playing shortstop for the Bulldogs!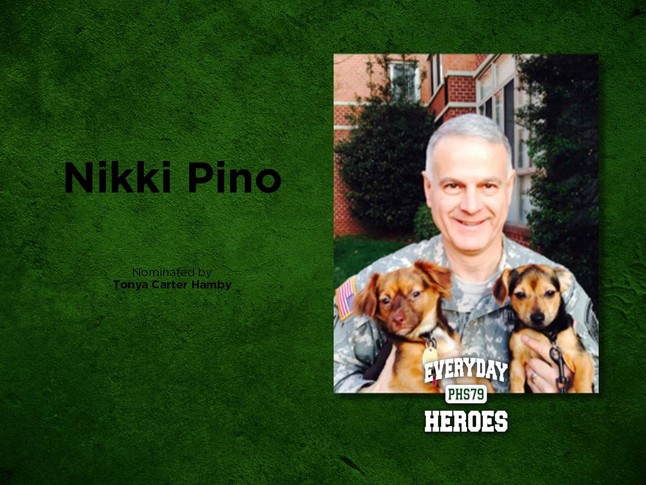 Nikki gives his life to the military. Also, when my twin sons were leaving for their third deployment, this time to Afghanistan, I contacted Nikki with the weight of the world on my shoulders. I was so worried about the new location and what they would be facing. He calmed this mother down and told me it was a lot like Utah there--lots of mountains and other things that they would be familiar with. He had a lot of good advice to send my boys' way about the hardships of making a career in the military. It was awesome! I was in a lot better shape after talking to him than at the first of the conversation. I am so thankful that he took the time in what I know was his very busy schedule to help out an old school friend.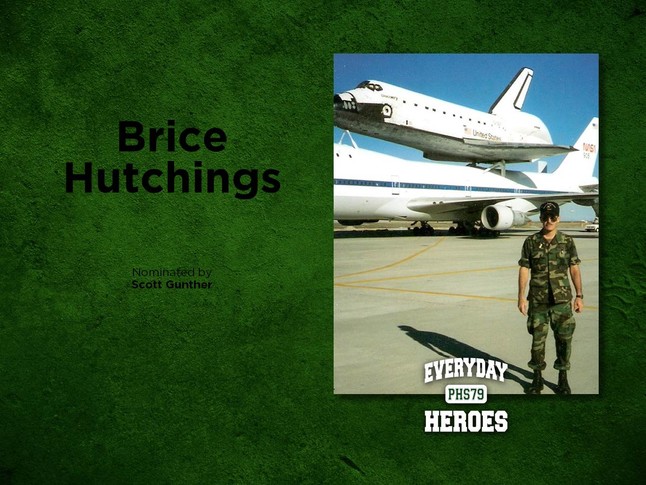 Brice has been a military aircraft mechanic for our armed forces for 30 years. Kudos to Brice for keeping our fighter jets in the skies in order to keep us safe!!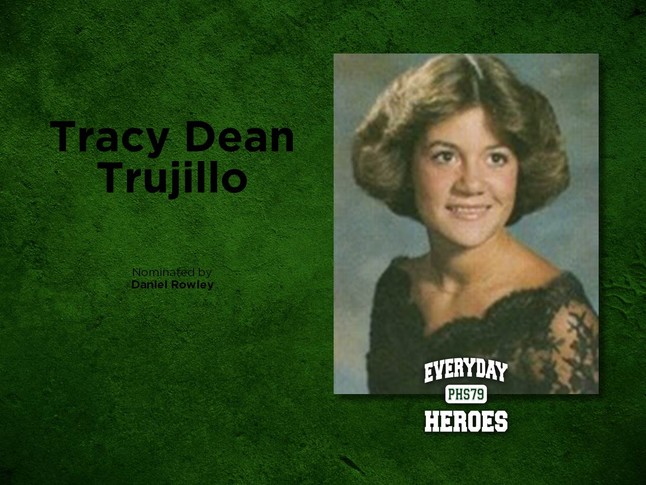 I was touched by Kathleen Felt Covey's message on the website about how Tracy chose to carry her baby full term, knowing that her cancer would progress to an untreatable stage by the time of birth. This is the finest example of a mother's love. That is, to me, the best example of heroism I can think of. I don't know if a deceased person qualifies, but I thought I would mention her anyway.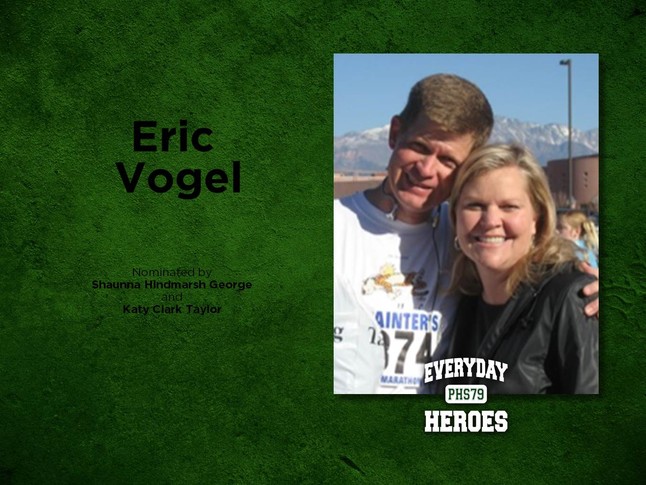 While I consider each of my classmate friends to be amazing in the ways they have dealt with life's challenges, I want to acknowledge the one my family and I have seen on a consistent basis over the past twenty years: Dr. Eric Vogel, our dentist. Every six months, we are pampered by him and his staff, who practice their office motto, which is to treat patients "with the care they would like to receive themselves." One of our married daughters, who lives out of state, even plans her trips home around semi-annual dental cleanings at Dr. Vogel's office! He has been an advisor and mentor to our oldest son, who graduated from dental school last year. Together with his amazing wife, JoLynne, he has organized humanitarian trips around the world, offering free dental care and education at home and abroad through the "Share a Smile" Foundation. Also, they have recently faced the horrendous ordeal of Eric's rare jaw cancer, battling hard…and winning. Though he has received a lifetime dose of chemo, he continues to inspire and maintain his sense of humor, referring to his many Mayo Clinic hospital stays as his "overpriced hotel." Eric is a humble leader, inventor, BYU instructor, humanitarian, athlete, and friend. And he polishes fillings to perfection! Katy Clark Taylor adds that Eric has ties with the Food and Care Coalition, where he does free dental work for those in need. He has an entire dental lab that is portable and a team of volunteers that he takes to remote places around the world.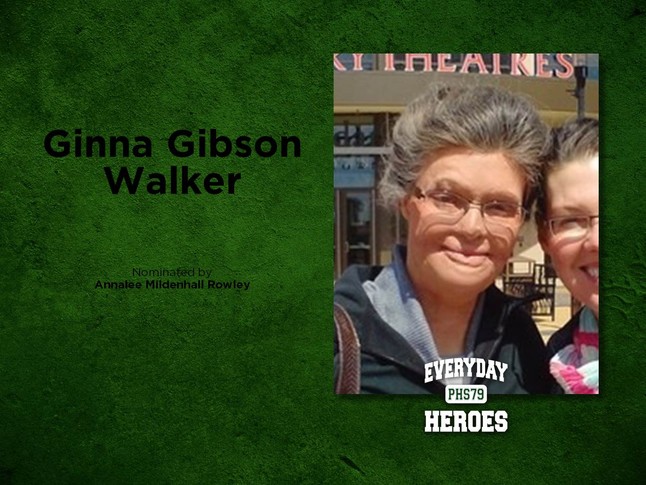 In 1973, Ginna Gibson, who was from California, was in a plane crash that killed her parents, 2 brothers, and 1 sister. It left her with 3rd degree burns over 60% of her body, including her face. With no living family, she moved in with her grandmother who lived in Provo. I just tracked her down from her grandmother's obituary and she is married with 2 children and living on a farm in Waterloo, Iowa. I have always admired her courage. When I spoke to her, she said, we all go through hard things. People look at me and know that I have been burned. However, there are many people who are going through things that are just as difficult, but we just can't see them on the outside.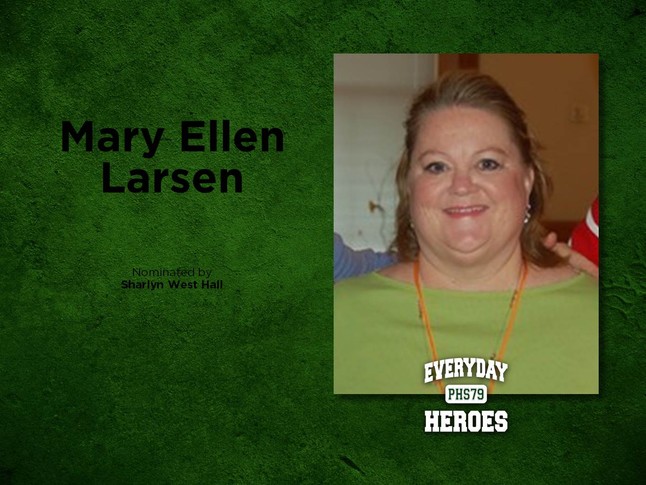 Mary Ellen is the Director of the Wee Care Child Care Center at UVU in Orem, UT. She has worked at this facility for years and helped design and develop the awesome program and structure it now is. She is dedicated to improving the lives of children while facilitating the education of their parents, especially underserved mothers. Her sense of humor is infectious as she works with staff, patrons, and students.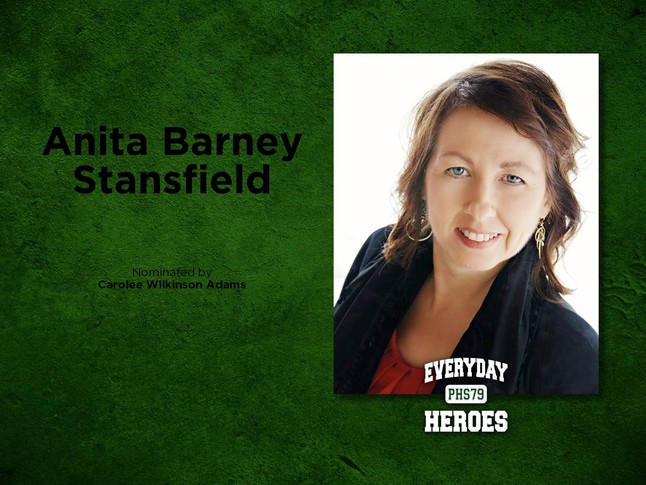 Anita began writing in high school. She published her first novel at age 32 and has published approximately 50 novels. She writes books ranging from historical fiction to contemporary fiction, and her work covers a wide rage of issues, while simultaneously exploring the human experience. Anita has received several awards, including the "Pioneering New Ground in LDS Fiction" from Covenant Communications and the Lifetime Achievement Award from the Whitney Academy for LDS Literature. She has faced some very difficult health issues, yet she continues to influence others with her writing. Anita spoke in Michigan at our Women's Conference, which included women from across the United States, and her influence was profound. Several years later, many women continue to refer to the things Anita shared that made a positive difference in their lives.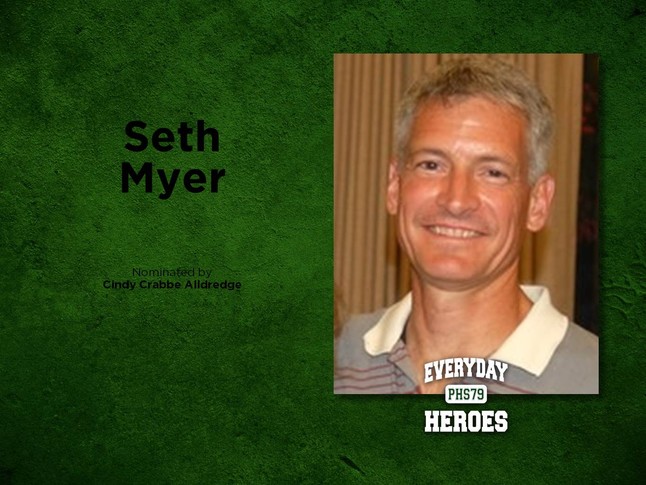 Seth is the inventor of the solar street light. I think that is quite a significant accomplishment, a positive impact on our world to achieve a greener place to live.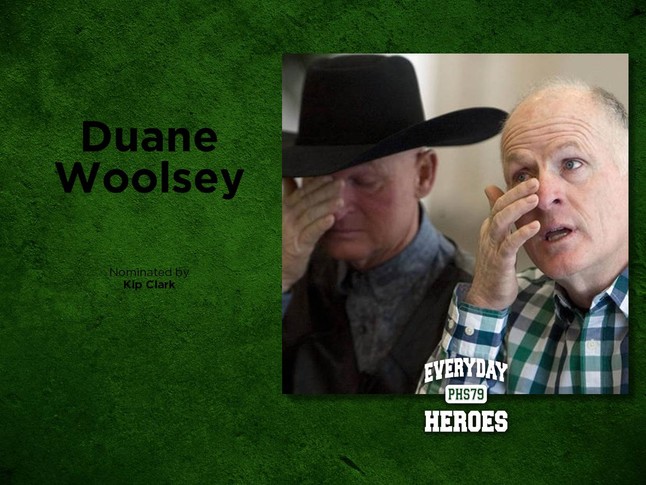 Duane Woolsey is an everyday hero because he donated one of his kidneys to his younger brother Dale in 2013. Dale damaged his kidneys in high school while taking water pills to keep his weight down for wrestling. Although Dale was able make it for about 30 years without needing a transplant, his health eventually started to decline. Duane underwent a risky operation and jeopardized his own health to help his brother. Duane was part of a record-breaking year for kidney transplants at Intermountain Medical Center in 2013.