Provo High School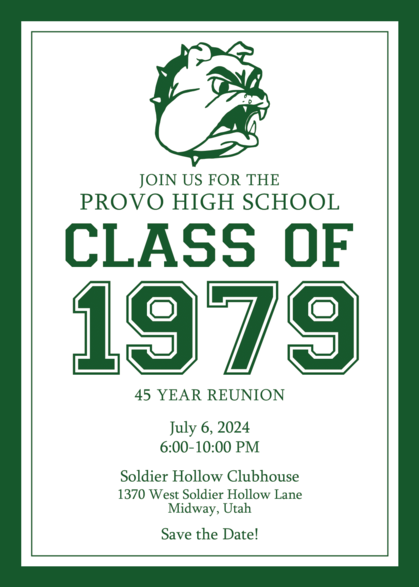 More details to come, but plan to be there, plan to encourage other alums to come, and plan to help us find some of our missing former classmates that we haven't been able to locate yet. Let's get everyone signed on on this website so that everyone will know what is happening and so that it is easier for us to stay in touch.
Group Picture for the 40 Year Reunion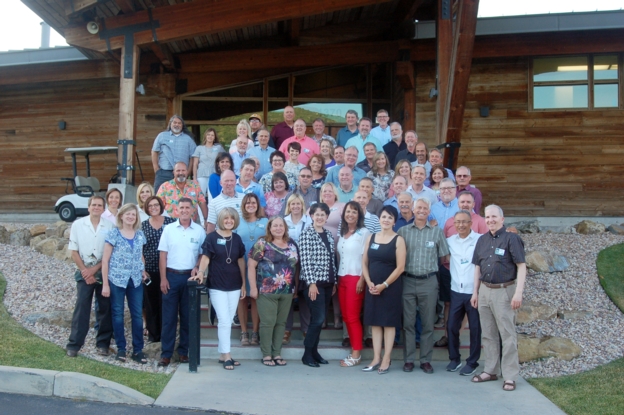 Click

on the group photo to enlarge
---
40th Reunion slideshow with videos
---
Combined Breakfast slideshow
---
Video memorial - 40th reunion - honoring members of the Class of '79 who have passed on.
Thank you Bryan Chapman for creating this video!
---
UPCOMING BIRTHDAYS