Provo High School

In Memory
Eric Vogel VIEW PROFILE
Eric's family posted this on 15 Nov.
http://vogelzoo.blogspot.com/2015/11/our-beloved-dad-eric-passed-away.html?spref=fb
Our beloved dad, Eric, passed away peacefully this morning surrounded by his family. Our hearts are broken and we will miss him terribly but we know that he is happier now and is no longer suffering. He fought a long and difficult fight against this cancer for four years and we are grateful that he is no longer in pain and that he can be with his parents. We all feel so privileged to have had him as our father. We could not have asked for a better father, husband, and grandfather. He touched so many people through his life of faith and service. In his short 54 years he has accomplished so much and helped so many people. We have never known a more Christlike person. We hope to be able to live up to his legacy. We will post funeral details when plans have been finalized. Thank you for all your love, support, and prayers.
Obituary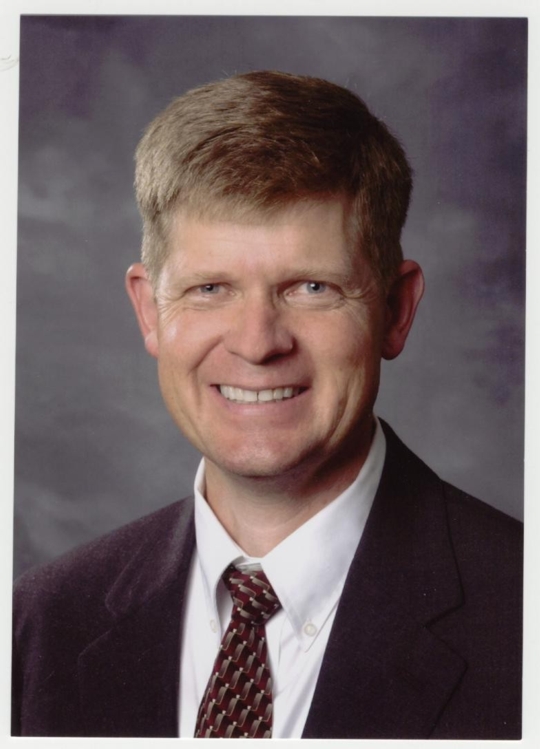 Our beloved husband and dad, Eric Vogel (54), passed away peacefully at home on Sunday November 15, 2015 surrounded by his family. Eric valiantly fought a difficult, four-year battle with jaw cancer. Our hearts are broken by his passing and we will miss him dearly. We are comforted knowing that we will see him again. We are grateful that he is no longer suffering and can be with his parents again.
Eric was born in Ogden, Utah on December 24th, 1960 to George and Gwen (Fronk) Vogel. His father tragically died in a plane crash when Eric was three, and his mother later remarried Keith Whatcott who was a wonderful stepfather to him. Eric served an LDS mission in Bolivia and after returning home, was introduced to his sweetheart, JoLynne Christensen, by Keith at a dental visit. Eric and JoLynne married in the Provo Temple on September 3, 1983. He always found ways to show her that she was the love of his life. They had eight children together and have one granddaughter that he adored.
Eric loved being with his family. He was the most wonderful father, always doing fun and creative things with his children: building blanket forts, bowling with coconuts and soda bottles, mowing mazes in the lawn for the kids, and making up stories with his children as the main characters. He loved taking long road trips with his family in the motorhome, especially the annual Christmas trip to Mexico. Eric was an avid distance runner. He also loved to garden, cook, and bike.
Eric graduated from BYU before attending dental school at Creighton in Omaha. He was a third generation dentist following his father, stepfather, and grandfather into practice. He joined Keith's dental practice in Provo and practiced general dentistry for 27 years. He received many awards and recognitions for excellence in dentistry. However, what he really valued most about his work was caring for his patients, who he counted as friends.
He had a profound love for everyone around him, especially the poor and overlooked. No matter what their circumstances, he saw them for who they truly were and always believed in them. In 2000 he founded Share a Smile, a non-profit that provides free dental care for the homeless and needy in Utah County, as well as expeditions in Bolivia, Mexico, China, Russia, Belarus, and Morocco. He served faithfully in the LDS church as a teacher, Young Men's president, Scout master, Elder's quorum president, Bishop, and Stake presidency counselor. He was happiest working with the young men and had a great influence on many of them.
He is preceded in death by his father, George, and his mother, Gwen. He is survived by his wife, JoLynne (Christensen) Vogel and their eight children; Shanelle (Mike Robinson) and their daughter Vivian, Seth Vogel, Jarom (Natalie) Vogel, John (Callie) Vogel, Peter Vogel, Spencer Vogel, Adam Vogel, and Elizabeth Vogel.
Viewing will be held on Friday, November 20, 5:30-8:00 at Walker Sanderson Funeral Home (646 E 800 N Orem), and Saturday, November 21, 9:30-10:45 at the Lakeview Stake Center (450 W 1800 S Orem). Funeral Services will follow at 11:00. Condolences may be offered to the family online at www.walkersanderson.com.
In lieu of flowers, the family requests that donations be made to continue his work for the homeless with Share a Smile by visiting http://www.shareasmile.net or by contacting Heather Hogue at 801-477-6193.
www.legacy.com/obituaries/deseretnews/obituary.aspx?n=eric-vogel&pid=176545462&fhid=23303
Click here to see Eric's last Profile entry.