Provo High School

In Memory
Michael Rigtrup
Born January 30, 1961. Passed away August 15, 1992.
Buired in Springville City Cemetery.
Mike died on August 15th 1992, at the point of the mountain. He and a friend were both killed in the accident. His truck rolled and both passengers were ejected. He is survived in part by his son Benjamin Michael Rigtrup, born in 1991. Mike was a beautiful man. We miss him dearly. He enjoyed life to the fullest. He did walk without a limp at the end of his life and I am certain he could have ran:). He was a great friend, husband and father.
- Treila Forrest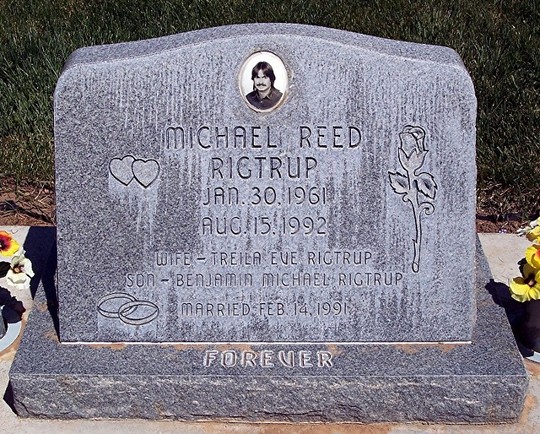 Special research thanks to Don Shelley