Provo High School

In Memory
Jeff Moore
Jeffery Scott Moore, 34, of Salt Lake City, Utah, died on Monday, July 10, 1995, in Salt Lake City.
He was born on Mother's Day, May 14, 1961, in Phoenix, Arizona, a son of Joe Louis and Betty Lou Ostler Moore. Jeff married Mandi Lee Vigil on August 20, 1994, in Richfield, Utah.
Survivors include his wife of Salt Lake City; his parents of Salt Lake City; one sister Tami D. Moore, and a grandmother, Mrs. Afton G. Ostler of American Fork.

Burial was July 14, 1995.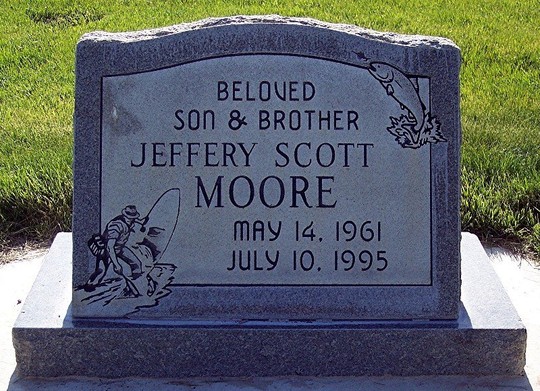 Thanks to research Don Shelley for finding this information on the internet