Maryann Isom
Kogianes
1960 ~ 2012
Maryann Isom Kogianes was born in Provo, Utah, September 19, 1960, to Andrew Dean Isom and Mary Morgan Isom. She died December 1, 2012 in Provo, Utah, from complications of Lupus.
She attended school at Sunset View Elementary and graduated from Dixon Junior High School, Provo High School, and Stevens-Henager Business College.
She married Paul T. Kogianes August 7, 1981 in Provo, Utah. They were later sealed in the Manti LDS Temple on June 2, 1989. She worked for the Provo School District for 31 years as a teacher aide, personal secretary, and in the financial office, retiring in 2012.
She and Paul have three children: son, Wayne (Andrea) Kogianes of Santaquin, Utah, daughter, Molly Jane (Matt) Twitchell, of Venice, Utah, and son, Charlie Kogianes of Provo, Utah. She is also survived by her grandson, Kash W. Kogianes of Santaquin, Utah.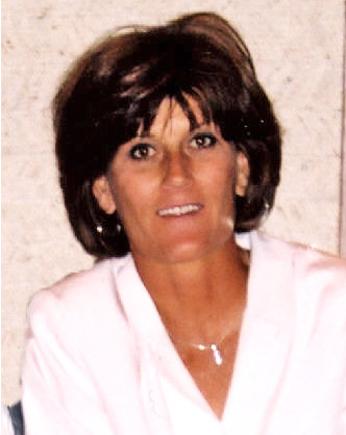 Maryann was a devoted mother, supporting her children in everything they participated in. Everything was a family event. She loved the outdoors, wagon rides, deer hunts, and particularly pack trips to the Wind River Mountain Range and Book Cliffs.
She loved the many years of "Road Trips" to High School, College and PRCA rodeos wherever Wayne and Charlie were entered.
She is survived by her mother, Mary Isom; husband, Paul; sister, Kathy (Richard) Hutchings, Provo; brothers, Dan (Christine) Isom, Provo, Dave Isom, Newton, Utah; nieces and nephews, Nicole Hutchings (Jeremy) Hamilton, Owen Hamilton, Tiffany Hutchings, Morgan Hutchings, Provo, Carissa Isom, Newton, Utah, Willie, Andrew, Russ and Michelle Isom, Provo.
Funeral services will be held on Thursday, December 6, 2012 at 11:00 a.m. in the Berg Mortuary Drawing Room Chapel, 185 East Center Street, Provo. Friends may call at the mortuary on Wednesday evening from 6 until 8 and on Thursday morning from 9:30 until 10:45. Interment will be in the Spanish Fork City Cemetery.
The family wishes to extend gratitude to the ICU Drs. and Staff at UVRMC, Utah Valley Specialty Hospital and Provo Rehabilitation for the excellent care of our Maryann.
Condolences may be sent to the family through info@bergmortuary.com.
Obituary appeared in the Daily Hearld on December 3, 2012
See http://www.heraldextra.com/lifestyles/announcements/obituaries/maryann-isom-kogianes/article_c48477fd-e838-5096-aa31-1c7e575bfdfc.html