Provo High School

In Memory
Debbie Falgoust (Larsen)
Debbie Falgoust Larsen passed away on December 9, 2011 in her home, surrounded by her family.
She was born January 21, 1961 in Little Rock, Arkansas, the oldest of 5 children to Louis Michael and Audrey Thompson Falgoust.
She married her sweetheart Kenneth Larsen on August 21, 1980 in the Salt Lake Temple. She is the mother of 7 children and grandmother of 2 grandchildren, with whom she spent her happiest moments in the mountains, camping, and fishing. She served in many Church callings but her favorite was Girls Camp Director. Debbie was very charitable, loved serving others and welcomed everyone into her heart and home.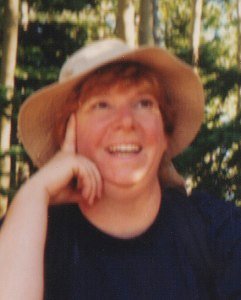 She is survived by her husband, Kenneth and 7 children; Stephanie (Slade) Knightly, Lisa (Dustin) Mattei, Jason, Kevin, Jeremy, Zachary, and Kaitlyn; 2 grandchildren, Alex and Liam Mattei, her parents, Audrey Adams, Louis Michael and Serena Falgoust. Also by her 2 sisters, Leslie (Alan) Erickson, Jennifer (Doug) Bay, one brother, Michael (Erin) Falgoust and two step-brothers, John (Kathy) Low and Chris (Stephanie) Low. She is preceded in death by her sister, Susan.
Funeral services will be held, Wednesday, December 14, 2011 at 12 noon in the Sandy Crescent 18th ward 2135 East Pepperwood Drive (10925 South), Sandy, Utah. A viewing will be held, Tuesday, December 13, from 6-8 p.m. at Larkin Sunset Gardens, 10600 South 1950 East, Sandy and Wednesday, 10:30-11:45 a.m. at the church. Interment will be at Larkin Sunset Gardens. Online condolences can be made at www.larkincares.com