Provo High School

In Memory
Fayne Cary VIEW PROFILE
Fayne Cary
Joseph, Utah
Fayne Scott "Bear Man" Cary, 54, passed away at his home on May 12, 2015. He was born September 1, 1960 in Provo to Norman Lewis and Marilyn Miller Cary. He married Elaine Gardner, she preceded him in death. He married Tami Edwards, May 6, 2000 in Monroe.
Fayne was a wonderful husband, son, brother, dad, grandpa, great-grandpa, uncle, cousin and friend.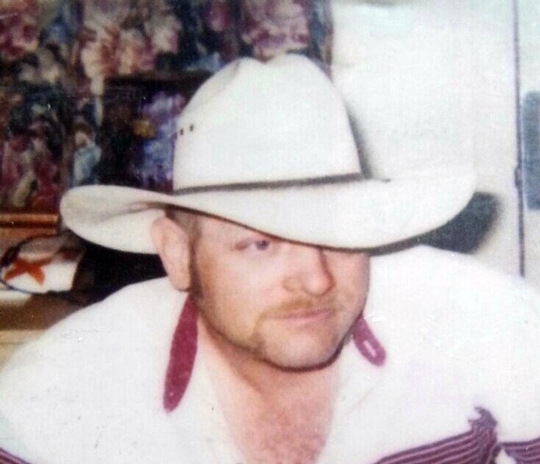 Fayne enjoyed anything rodeo: bull riding, bare back and roping. He liked playing football and baseball and loved spending time with his kids and all his grandkids.
Fayne was a hard worker and was always happy to help anyone who asked. He loved spending time in the west desert with his family.
Special thanks to the Intermountain Hospice and Home Health Care—Shara, Doreen, Denice, Charley—for the great care you gave to Fayne and his mother.
He is survived by his wife; children: Michael Cary, Apache, AZ; Kelli Cary (Justin Evans), Peoria, AZ; Clint Cary (Kylee Dautrick), Shaina Cary (Cody Hold), Tawnee Cary (Ryan Bohn), all of Payson; step-children: Faye Ann (Miguel) Renteria, Citrus Heights, CA; Sheldon Taylor, Springfield, OR: Michelle (Josh) Barfus, Hyrum; Reena (Craig) Bostock, Spanish Fork; 29 grandchildren and 11 great-grandchildren; mother, Marilyn, Austin; siblings: Debbie (Larry) Clark, Dayton, OR; Dealyn (Stewart) Williams, Anchorage, AK; Kristopher (Cydney) Cary, Spanish Fork; Randy (Shannon) Cary, Brandon, MS.
Also preceded in death by father; grandparents: Leonard Cary; Sadie & Ray Edwards, Van & Lila Miller; mother-in-law, Beverly Smith; uncles: Richard Cary, Norman Miller; granddaughters: Cherokee & Angel Ann.
Cremation services have been held. A celebration of life service will be held at a later date. Funeral Directors: Magleby Mortuary, Richfield, Salina and Manti.
Click here to see Fayne's last Profile entry.