Provo High School

Class Reunion Announcement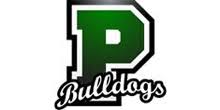 The PHS Class of 1979 will be holding our 40-year class reunion on Saturday, July 6th, 2019 (location TBA)! To get ready for this event, we are asking all of you to complete the following homework assignment.
Mark your calendars and make plans to join us.
Please create/update your profile on this website. Make sure your contact information is correct, put up some photos, and tell us what you've been up to since we last saw you. The website is a great place to get in contact with former classmates and to get announcements about upcoming reunions.
Help us find missing clasmates (see Missing Classmates link on this site) by contacting people you may still be in touch with or can track down. Have them sign up on the website (www.provohigh79.com) even if they don't intend to come to the reunion. it will be helpful if we just know where people are.

If you are interested in being on our committee or helping with the reunion, contact Janet Hatch or Kip Clark. We've already got a terrific group to help us get started, but we could use additional people.
That's it! No term papers, no tests, no fuss. Seriously, we are really looking forward to seeing everyone next summer! Plan to be there. You won't regret it.
Your devoted reunion committee
UPCOMING BIRTHDAYS